Rapid prototyping manufacturing products can be seen everywhere in your life: automotive, smartphone, precision devices, etc. Besides, it is also commonly used in the aerospace, financial services, and healthcare industries. The large market demand for rapid prototyping has expedited many rapid prototyping suppliers. However, facing a wide range of choices, how do you choose the best rapid prototyping manufacturing company? This article will guide you to find the answer.
But First – Why Should You Choose the Best Rapid Prototyping Manufacturing Service?
Faster Realization of Your Conceptual Design
Rapid prototyping manufacturing is one of the most efficient ways to materialize your conceptual design. Usually, it takes about a few minutes to several days to manufacture an object, depending on its size and complexity. A professional rapid prototyping manufacturing company is definitely competent to deliver your tangible model quickly.
Thorough Testing Before Production
In-depth tests are vital for launching a perfectly functional product. A thorough test exhausts many components, which leads to an increase in the budget. The best rapid prototyping supplier can support you with high-quality custom parts so that you can start thorough tests without much concern.
Fast Modification of Your Product Design
However, during the improvement of one product, you may need frequent modifications and changes of parts, resulting in unacceptable costs and R&D time. But with experts in rapid prototyping, you can modify the CAD drawing and create a new part in no time without opening any molds, reducing time both budget and supporting quick modification after each test.
To conclude, the key to a satisfying prototype is to choose a reliable supplier. But here comes the question: How to choose a rapid prototyping manufacturing service supplier?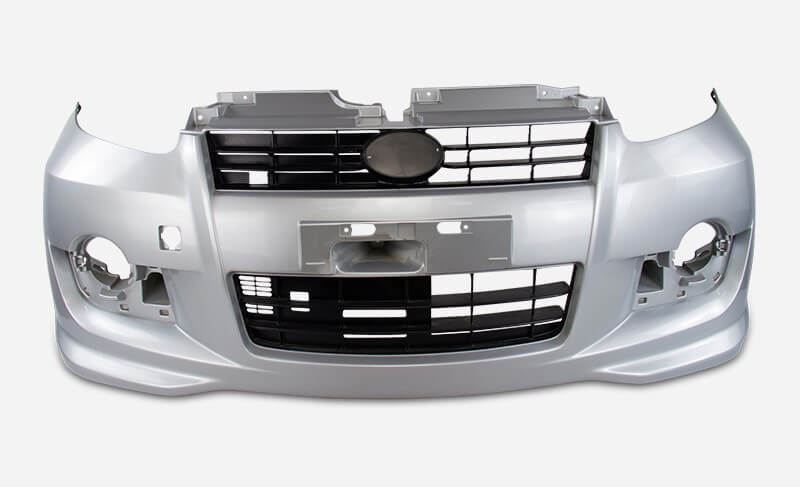 5 Factors to Consider When Choosing Rapid Prototyping Manufacturing Services
Field Experience
Experienced rapid prototyping manufacturers can save most of your time and energy since they have accumulated many solutions to technical problems in their passing years. Also, proficient rapid prototyping manufacturers usually have a wide service range; whether rapid prototyping, 3D printing, or SLA processing, they have you covered. So you can grab a one-stop solution.
Strict Project Flow
A mature supplier will ensure a smooth-like-butter project flow. Their professional team members will strictly follow the pre-set manufacturing schedule and report the project status regularly. This helps you monitor the manufacturing procedure and get timely feedback.
R&D Capability
Rapid prototyping is not only about manufacturing but also improvement. Therefore, the rapid prototyping manufacturer should be capable of giving workable advice about how to modify or improve the client's design.
Cooperators
If you would like a fast test on the qualification of a rapid prototyping company, you can directly check their cooperators. The more famous brands, the better. In this way, you can copy the decisions that are made after in-depth research and investigation.
Delivery Time
Fast delivery is what an effective rapid prototyping manufacturer can ensure. Their fast response, high-efficient production, and complete global delivery network endow them with the capability of on-time delivery.
KAIAO Meets All the Requirements of the Best Rapid Prototyping Manufacturer
The rapid prototyping manufacturing company you are looking for is right here in KAIAO. Look further at how KAIAO does a good job in each mentioned aspect.
Field experience: Established in 1995, KAIAO has more than 26 years of experience in providing rapid prototyping services.
Strict project flow: KAIAO provides you with clear manufacturing instructions: Client provides CAD drawings – Quotation communication – Client places orders – Processing prototype – Prototype post-process – QC inspection – Pack and ship – Confirmation of receipt.
R&D capability: KAIAO has more than 14 patents and certifications, and their down-to-±0.0003'' tolerance proves their strengths in solving technical issues. They have owned four certificates of Quality Management Systems: ISO9001, ISO13485, ISO9001, and ISO13485.
Cooperators: More than 1000 customers have chosen KAIAO as their prototype manufacturer, including HITACHI, Siemens, PHILIPS, Haier, Oxford Instruments, etc.
Delivery Time: KAIAO has a record of one-day delivery.
Conclusion
It's always suggested to think twice before making decisions, and KAIAO is the one you will surely choose after comparison. They aim to provide accurate but cost-effective solutions for every client. Besides rapid prototyping, they also specialize in CNC machining, vacuum casting, 3D printing, rapid sheet metal, low-volume manufacturing, reaction injection molding, and finishing services. To enjoy their versatile services, contact them now to get the best-priced prototype!